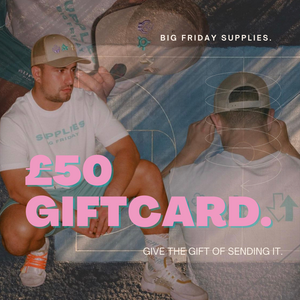 GIVE THE GIFT OF SENDING IT.
Whether you're buying for a friend or buying for yourself to get on the VIP list.
After purchase you'll receive your unique code emailed to you, you can use this all in one purchase, or over multiple purchases :)
Your gift card is valid for 12 months from the date of purchase:)
Welcome to the family.
NOTE: WE ALSO HAVE GIFT CARDS AVAILABLE INSTORE FOR: £100, £250, £500.