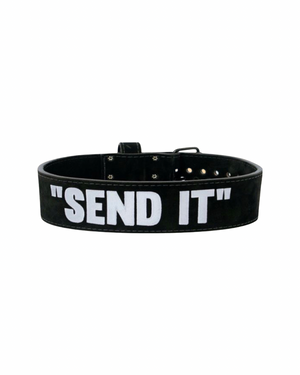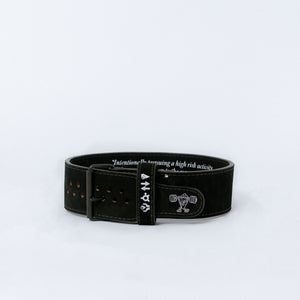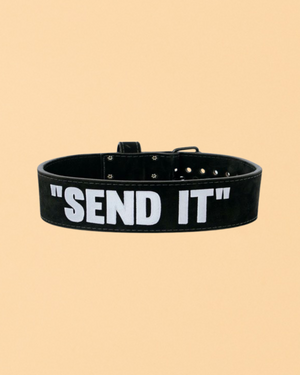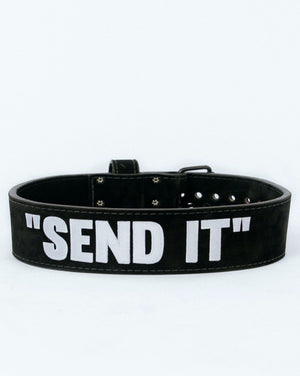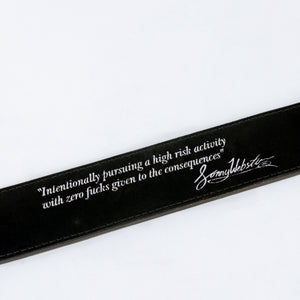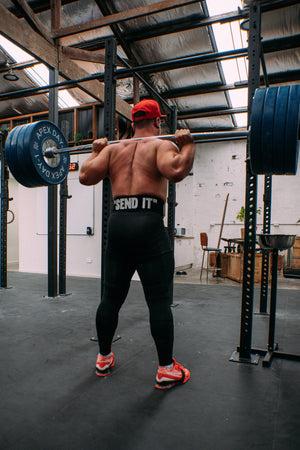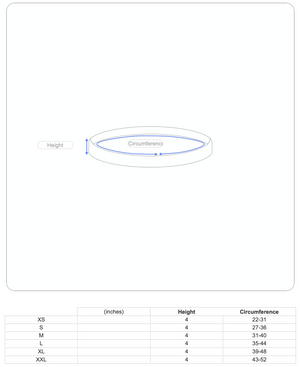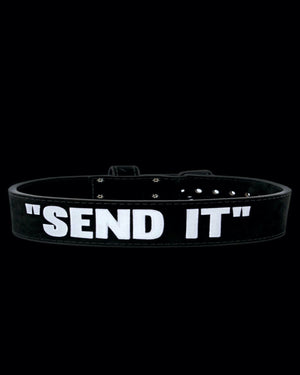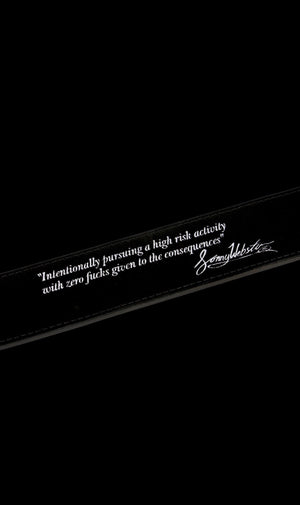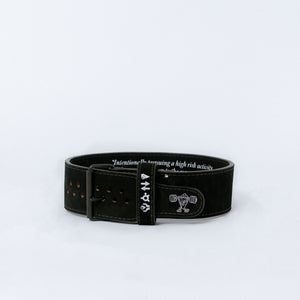 BOLLOCKS IN SOCKS SQUAT BELT
Olympian approved, this belt can withstand the tests of a heavy squat day for years to come. We promise you the hardest wearing belts possible.


Vegetable tanned full grain sole leather and suede. Nickel plated rivets and
buckle. The toughest belt going.

10cm Thick. 10cm Wide.
Embroidered "SEND IT" on the back.
Embroidered Jerk on the end of the belt.
Our signature icons embroidered on the belt loop.
Sonny quote and signature on the inside.
Size guide: The following measurements are in inches, the numbers indicate the smallest notch on the belt-to the largest. The staggered notch hole design allows half inch adjustments unlike others on the market that only adjust by single digits. XS: 22-31, S: 27-36, M: 31-40, L: 35-44, XL: 39-48, XXL: 43-52.
Please note XS measurements, Extra small fitting. No returns on sale items.

Care Instructions
Do not wash, gently brush excess chalk off with a medium stiff brush. Guard it with your life because everyone will want to get their hands on it, this is your baby, nurture it!!